From Coder to Farmer:
In 2020 I made the switch from a desk job to living and working off the land as a market gardener at Rolling Moon Farm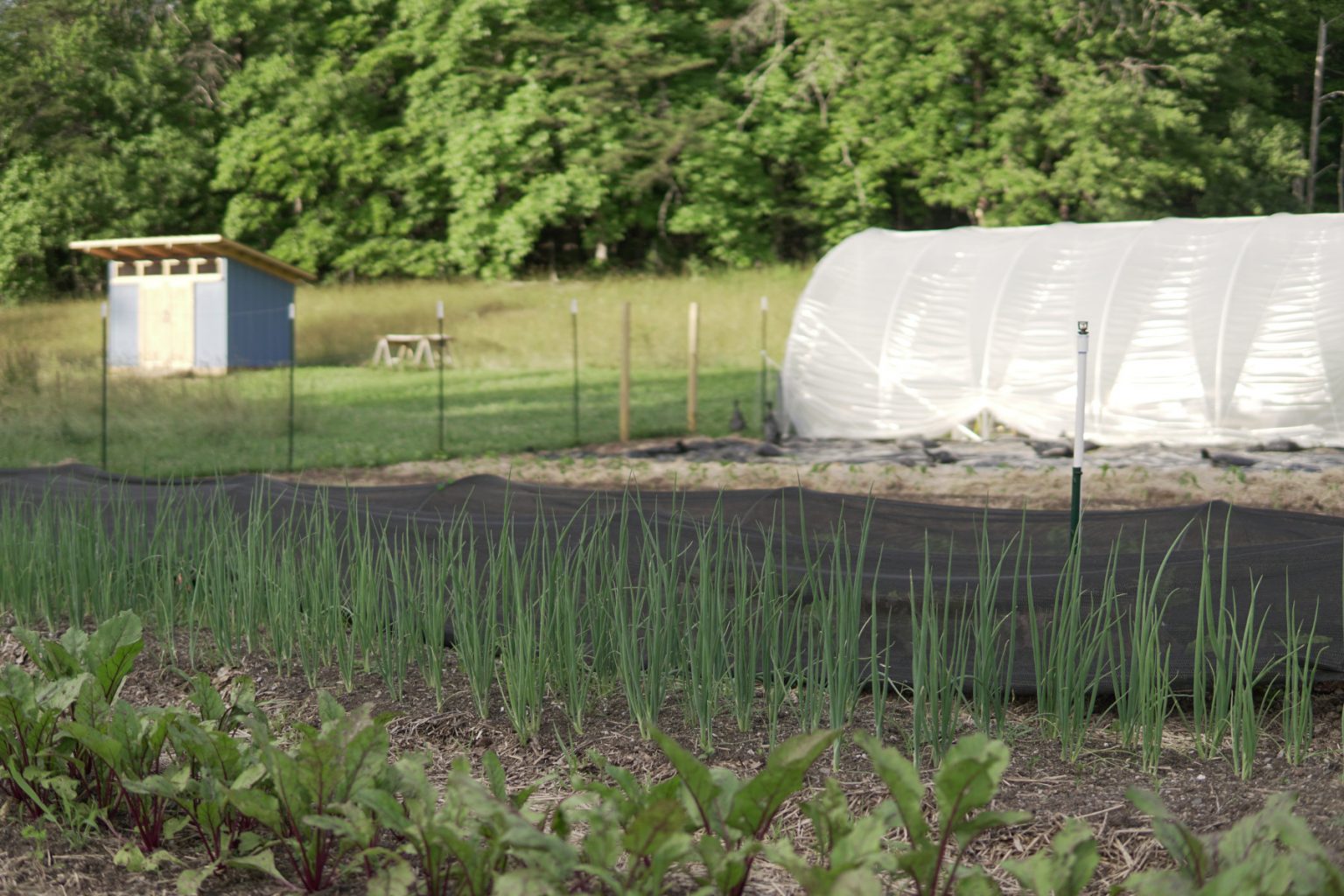 After many years working in a purely digital realm, the dream of starting a farm is not one that would fade. The idea of living off the land or getting friends together to build and work together in a more natural way had been in the back of my mind for long time before that, but plans were never concrete. It seemed like something I had to give a try, for the health benefits, the reward of working with tangible things, the challenge, and other reasons.
I spent a few years immersing myself in books and media about small scale market gardening, no-till farming, and permaculture—investigating the practical ways that this could become a reality. In May of 2020, I was luckily able to purchase 8 acres of raw land in Western North Carolina, where I started building the infrastructure necessary to start growing and selling vegetables in 2021. 
Starting a small-scale market garden from scratch
Taking an empty pasture and turning it into a working farm is a monumental task to say the least. In the first year I built a shed (+workshop) with the help of a few friends, had a drainage berm and gravel drive put in, sheet mulched eleven 50 foot beds, installed a 50 foot caterpillar tunnel, had a well drilled, built a deer and rabbit fence, and assembled the start of an irrigation system. Phew. Hopefully I can find time to write up some more details on some of those projects.
June & July 2021: Our first farmers markets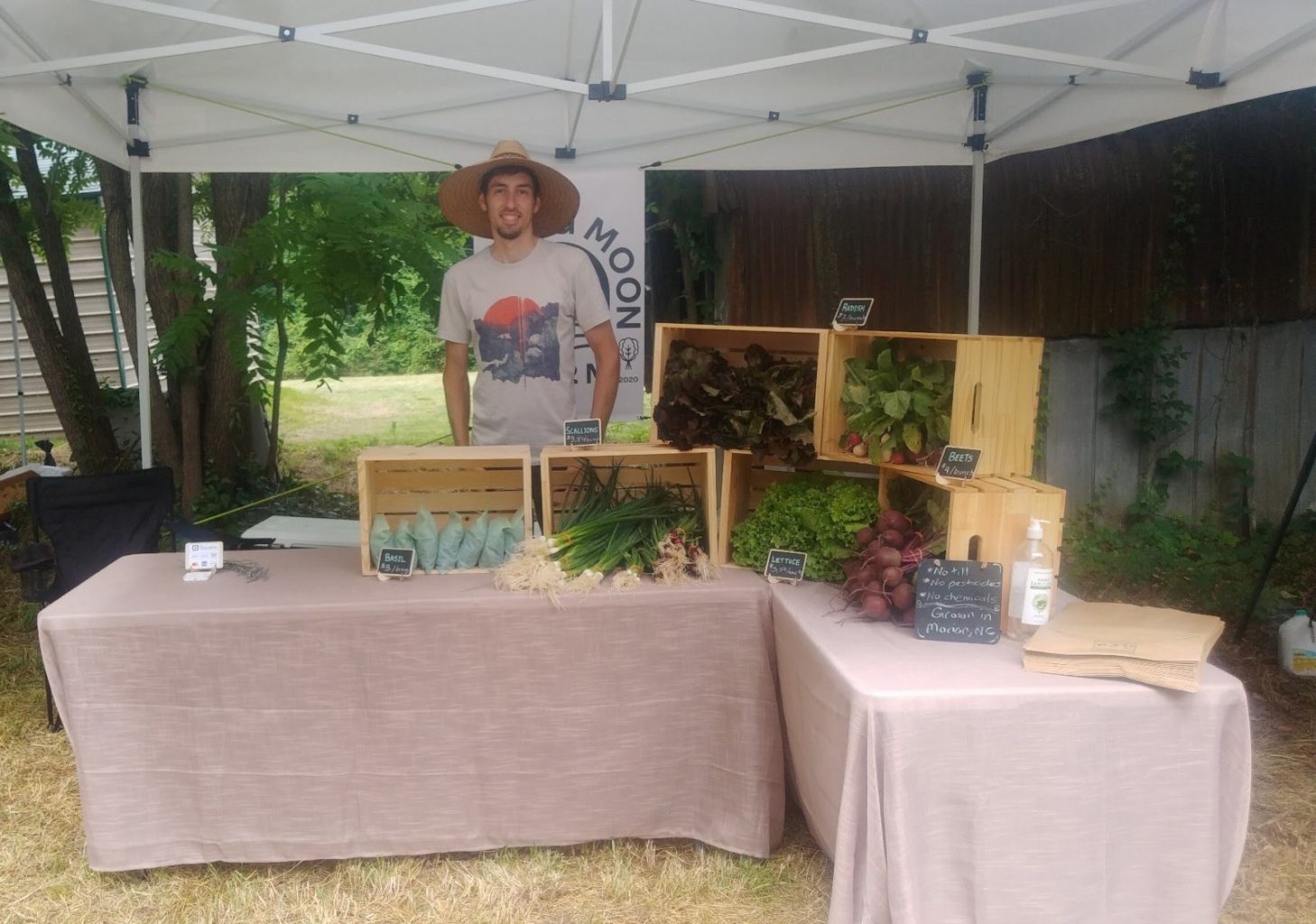 At the end of June 2021, we (Josh & Rose) attended our first farmers market, selling head lettuce, radishes, beets, scallions, and some basil. It was incredible to have made it to that point.
We started as day vendors at the East Asheville Tailgate Market on Fridays, and joined the local Patchwork Alliance co-op, where our veggies are also listed for local pickup and delivery. For more info on where and what we're selling, see our Produce page.
A Pause: Taking it Part-Time in 2022
While this journey has been mostly successful in my mind, making a living full-time farming is notoriously hard to do. I've made the hard decision to move the farm to a part-time endeavor in 2022. We likely will still sell some veggies through the co-op or direct to restaurants, but will typically not be at the farmers market.
Follow our story
On the farm and homestead building front, there are always a ton of systems to build and improve upon. We still have plans for the future of this piece of land, and I hope to share everything I am learning along the way. I also hope to use this opportunity to showcase more photography and video about nature, gardening, and the never-ending DIY projects that go along with it.