We're selling our organically grown vegetables through farmers markets and online for local pickup and delivery. You can typically find us day vending at the East Asheville Tailgate Market, Fridays from 3:00 to 6:00 PM. This market ended for the 2021 season as of the end of October.
We also have some of our produce for sale through Patchwork Alliance (a local co-op). We serve Asheville, Black Mountain, Marion, and the surrounding areas.
Fresh List:
Veggies and Fruit Currently Available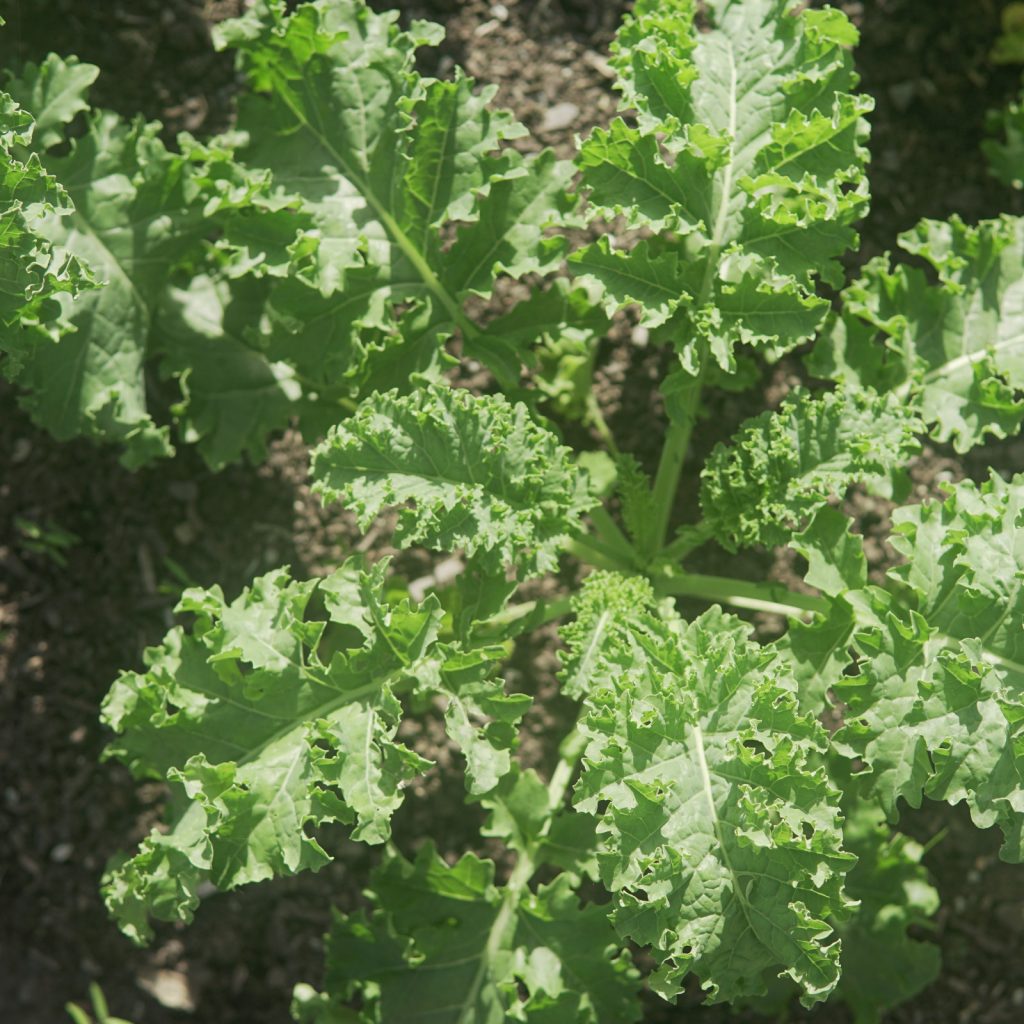 Kale
We are growing a few varieties of kale throughout the fall and winter, including a curly green, curly red (roja), and red russian. All are grown from organic seed.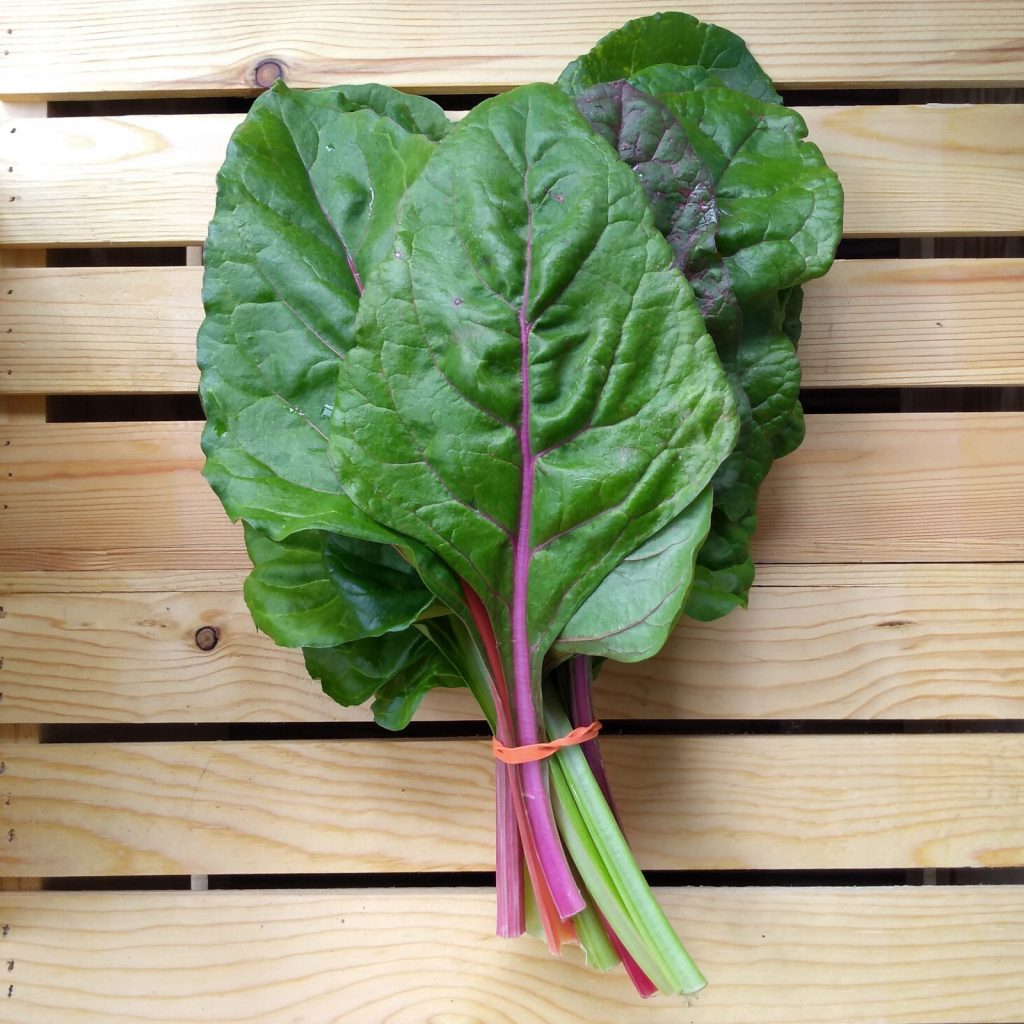 Rainbow Chard
Bunches of rainbow chard are currently available in small quantities (less than a dozen per week).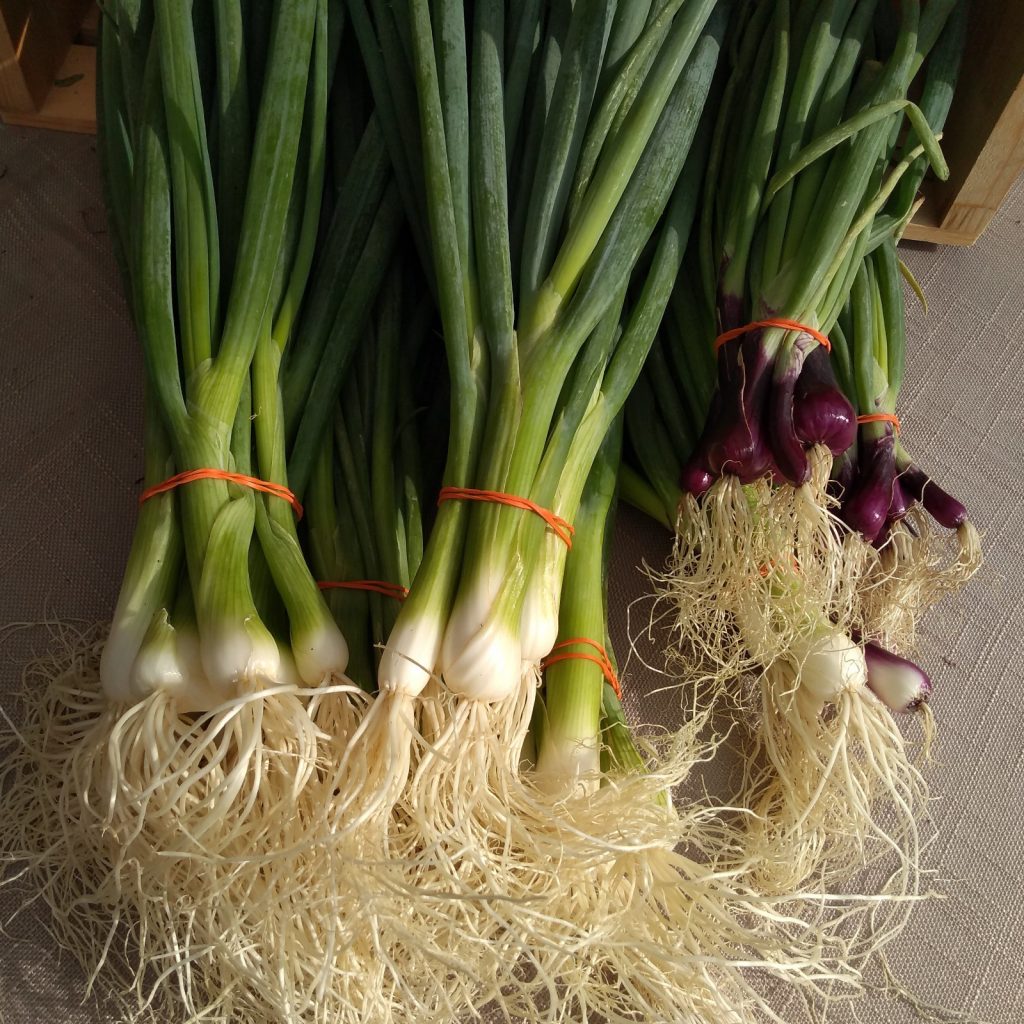 Scallions (Green Onions)
We have bunches of scallions available again this fall, of the Nabechan variety.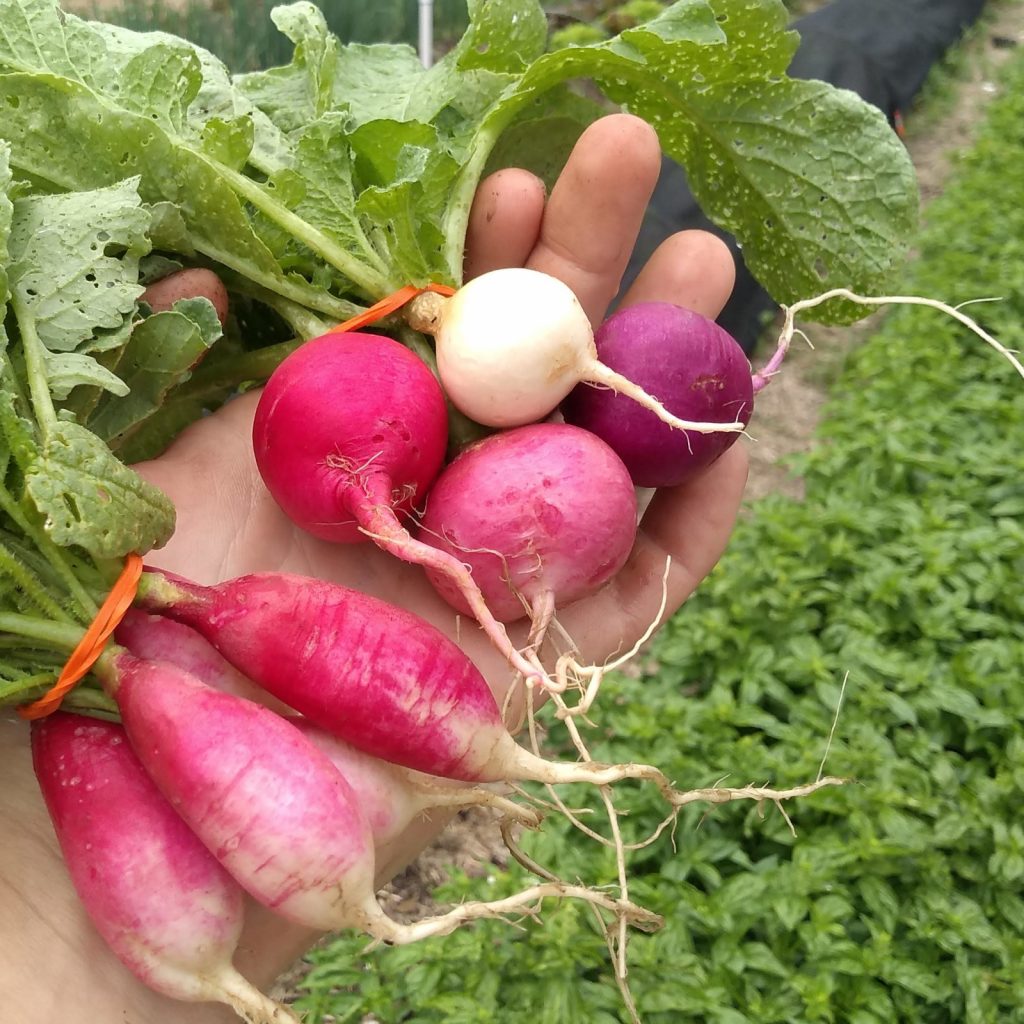 Radishes
Depending on the week, we have the multicolored Easter Egg and the milder French Breakfast variety, or both.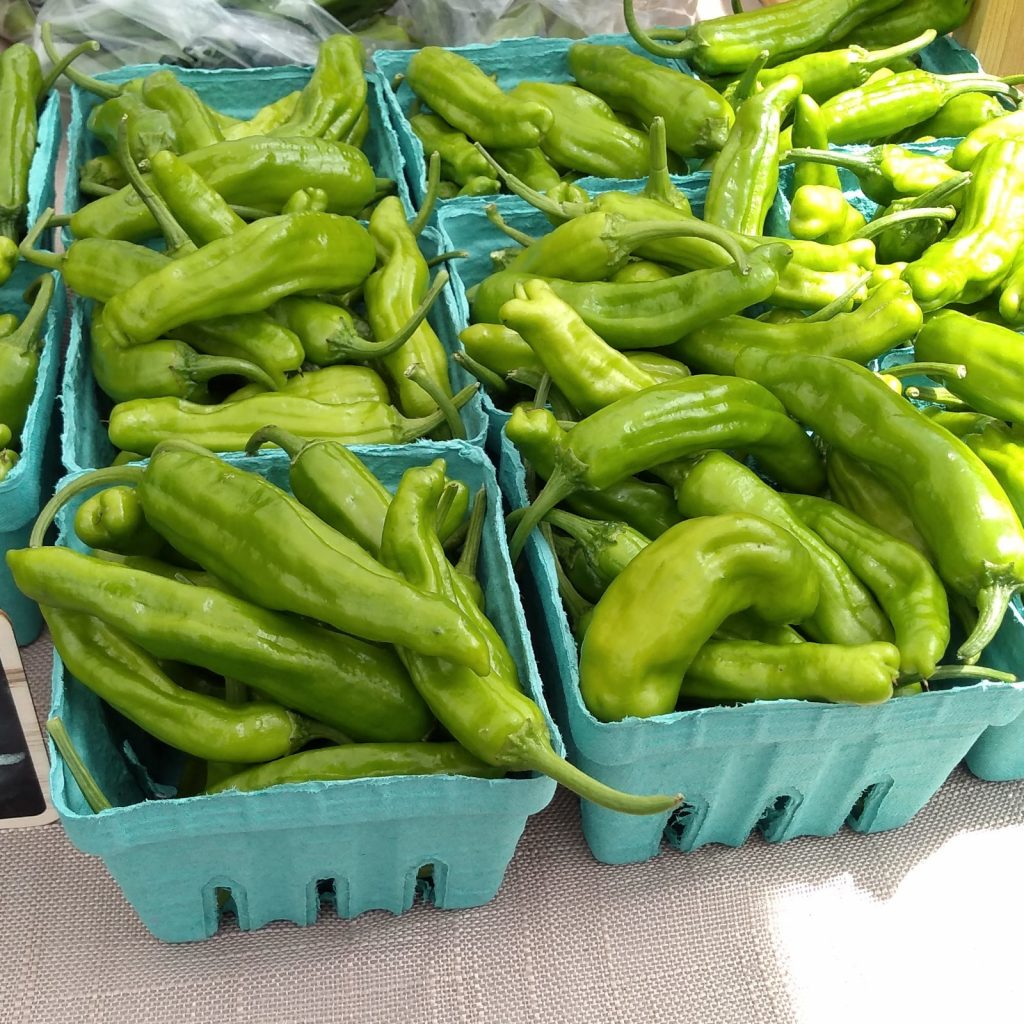 Shishito Peppers
Small, mildly spicy green peppers. About one in ten is hot (jalapeno-level spice), and the rest are mild. Available by the pint or in larger quantities.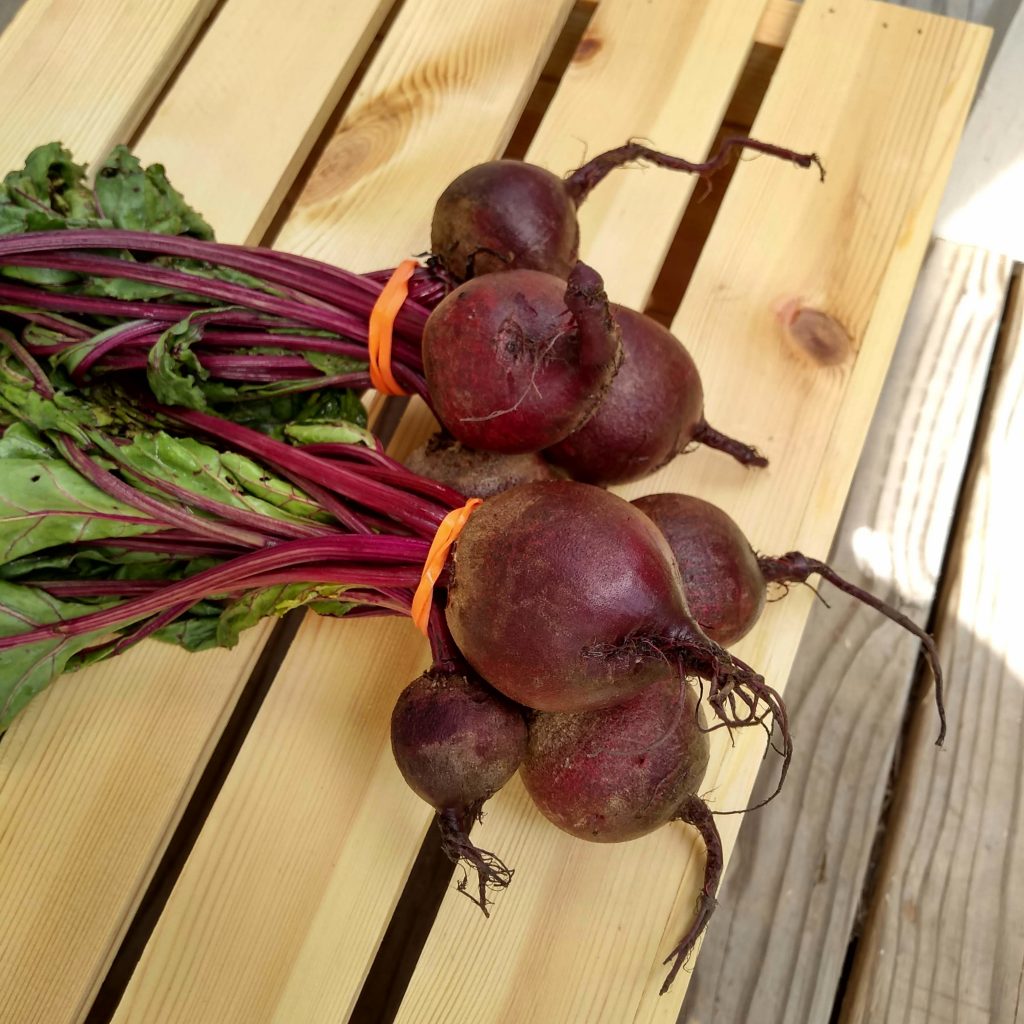 Beets
We have three varieties currently available, that we are selling in mixed bunches; touchstone gold, chioggia (candy cane), and avalanche (white).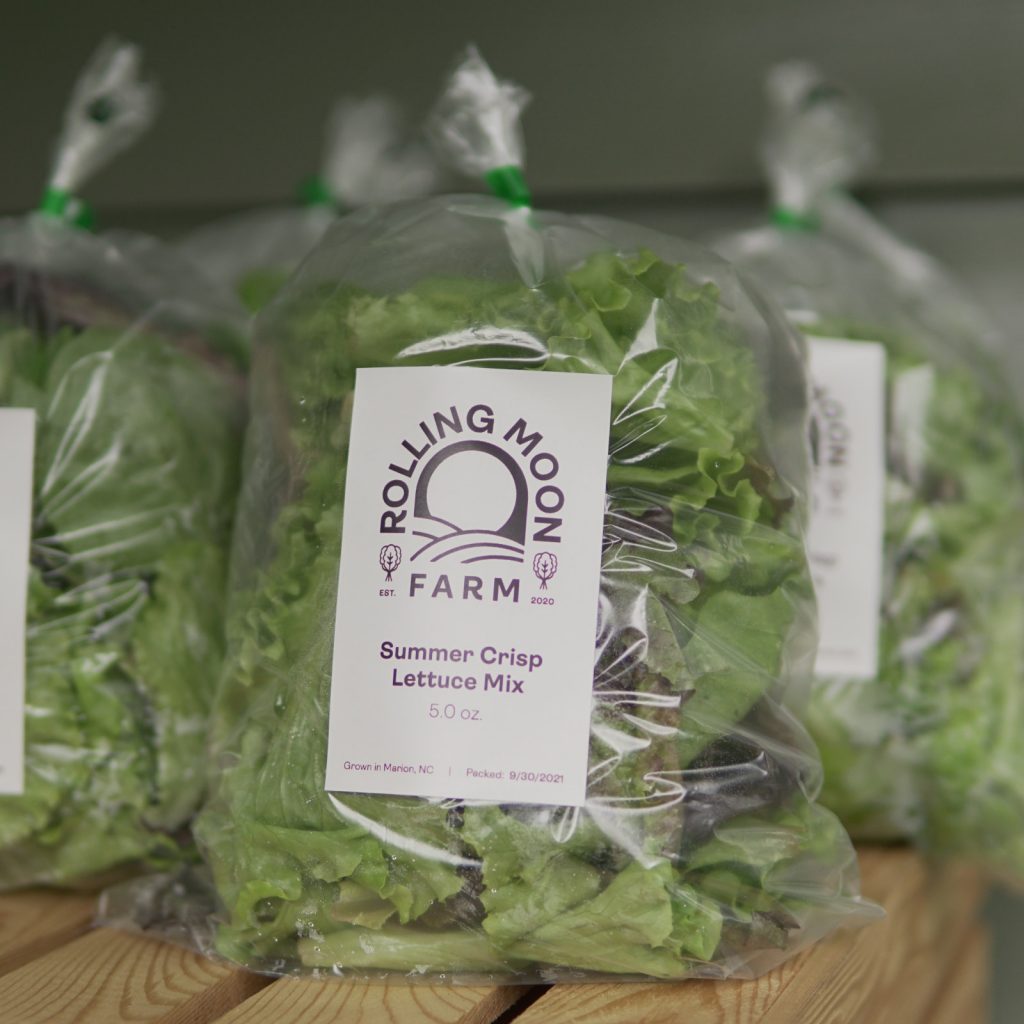 Lettuce Mix
A 5 oz. bagged mix of the different kinds of lettuce we are growing. Currently contains different types of summer crisp (Batavia).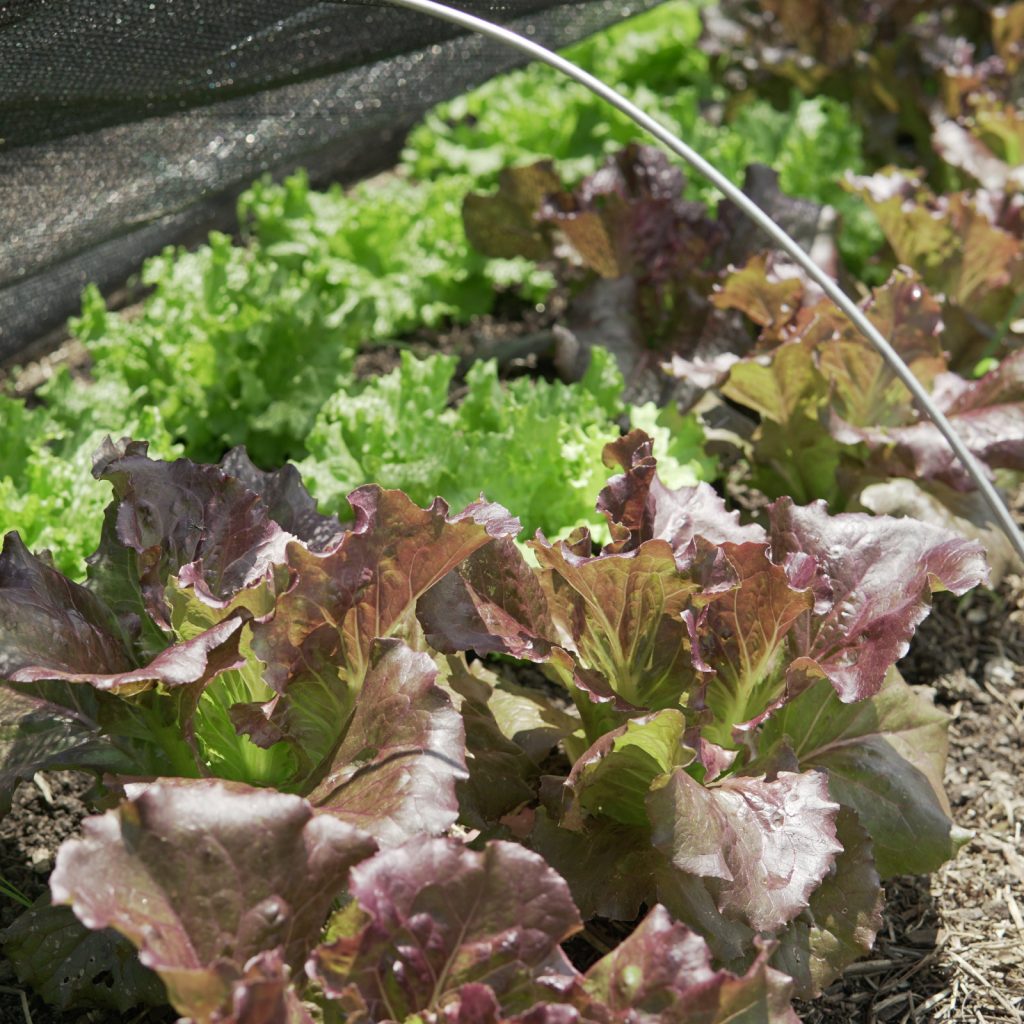 Head Lettuce
We are growing a red romaine and green romaine/butterhead hybrid in our tunnel for the late fall and winter. We grow a green and red summer crisp (Batavia) lettuce that is available throughout the entire summer.
Produce Coming Soon
Available within the next few months or weeks

Brussels Sprouts — Fall, 2021
Other Produce / Out of Season:
Not Currently Available
We sell the following vegetables and fruit during the year, but not as this time.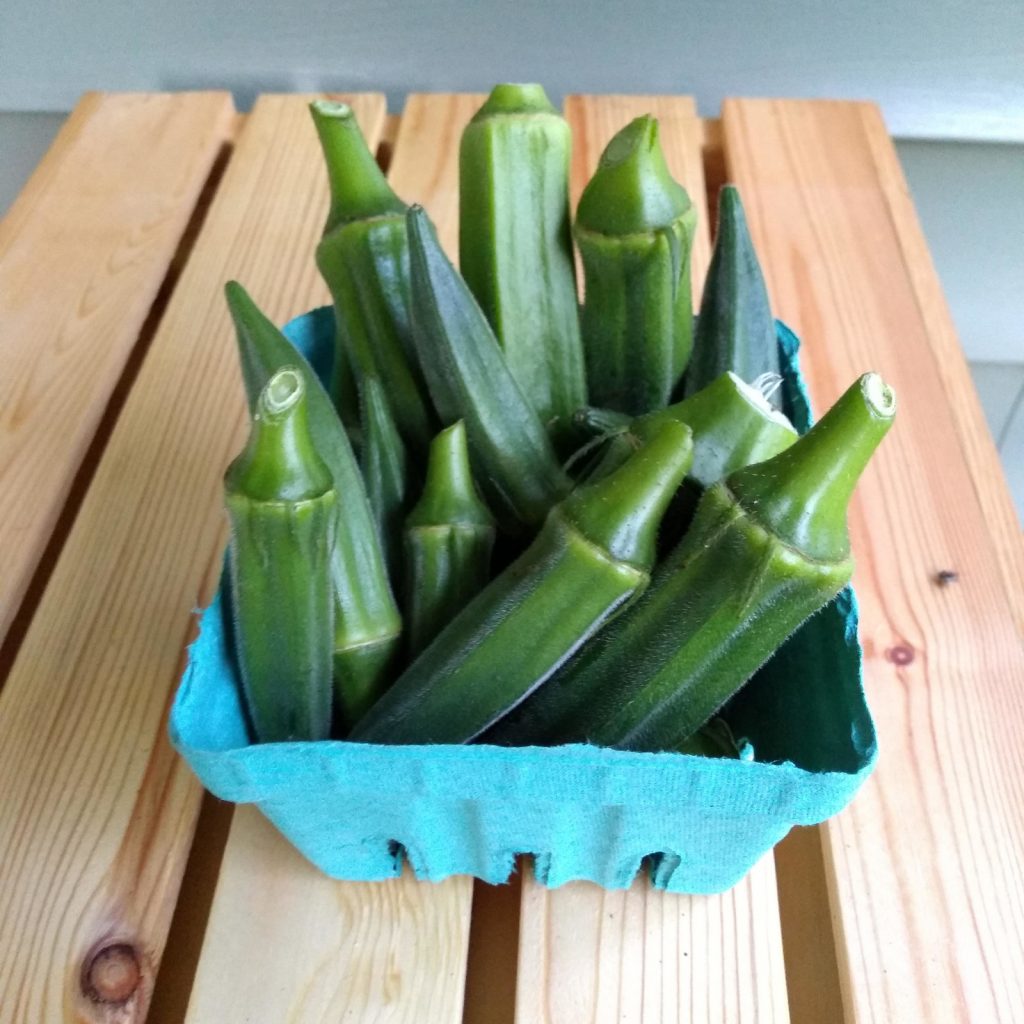 Okra
Green okra, of the variety Jambalaya. Sold by the pint. Limited quantities currently available at market.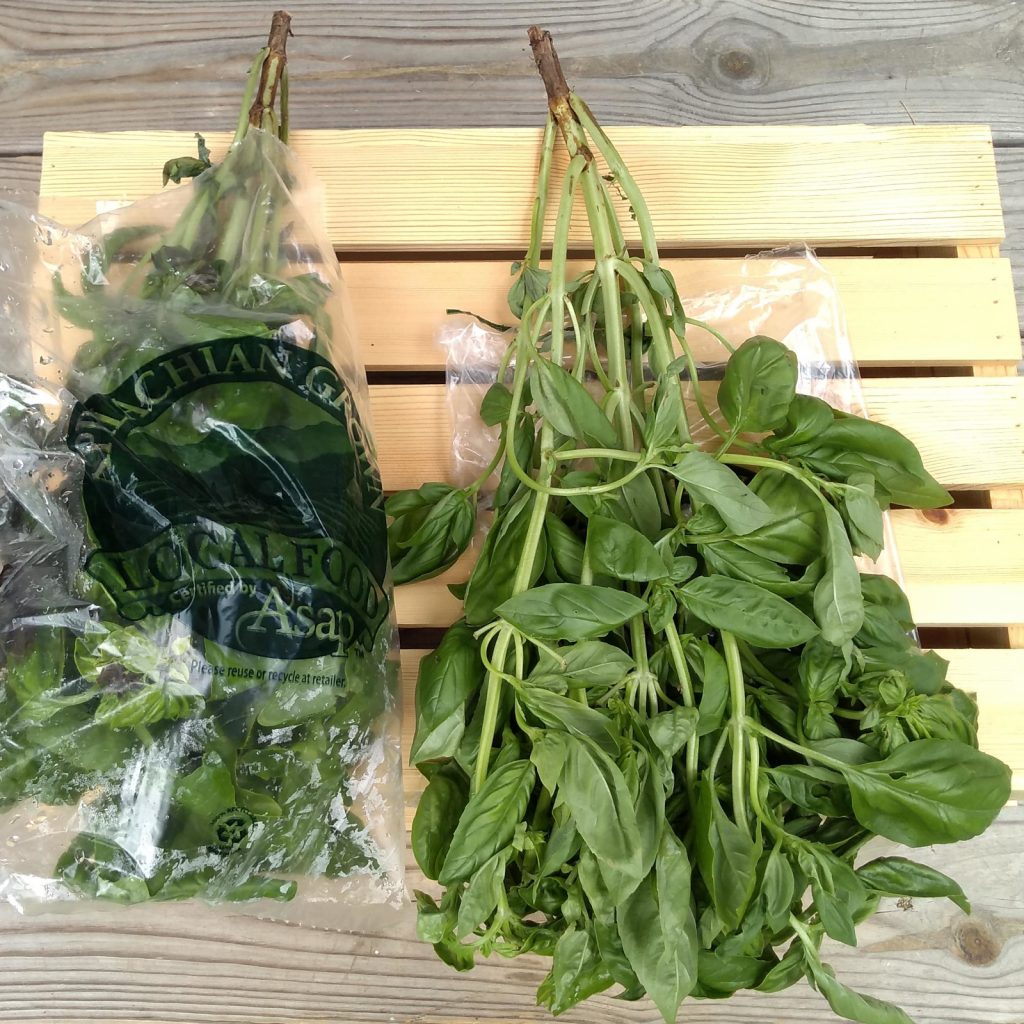 Basil
Classic Italian, Genovese. No longer available.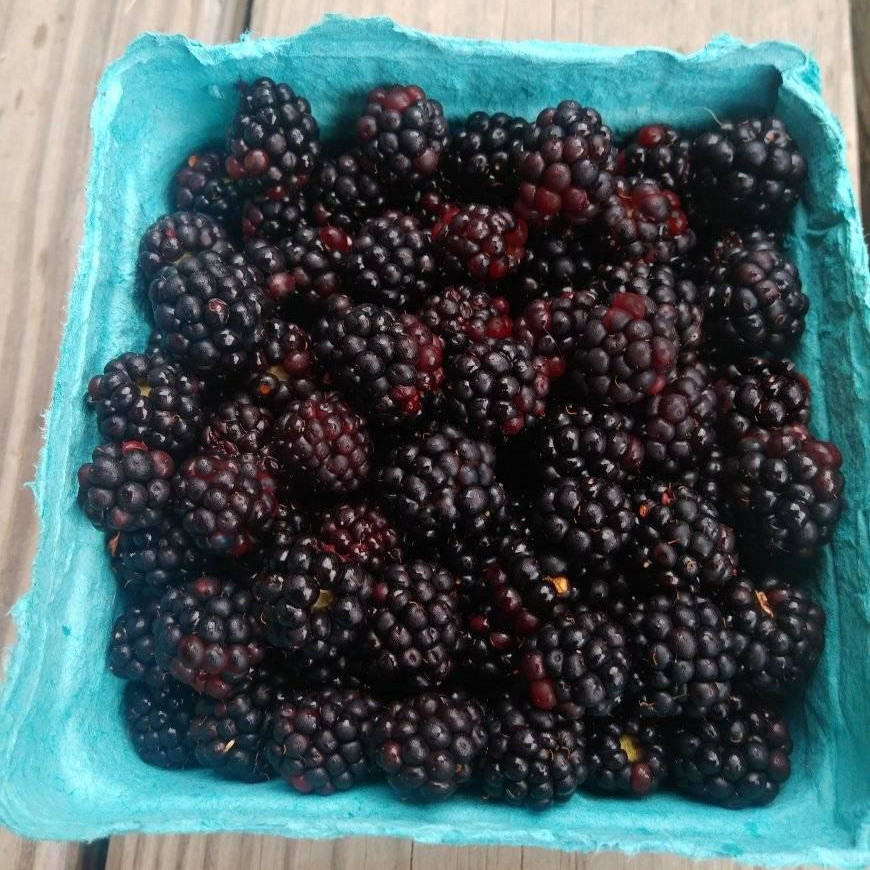 Wild Blackberries
Half pints of wild (on our land) hand-picked blackberries. Limited quantities were available at the farmers market, but we are at the end of the harvest for 2021.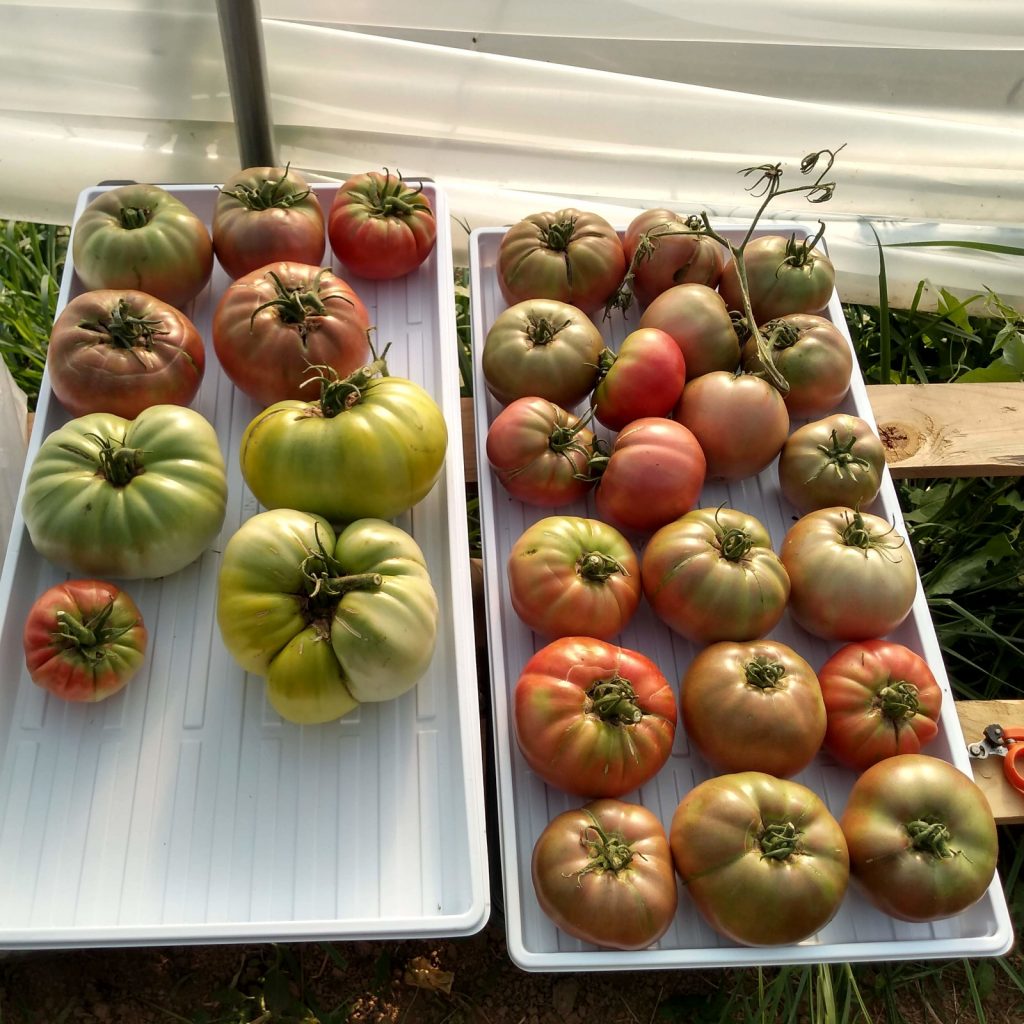 Heirloom Tomatoes
We grew three different varieties of heirloom tomatoes during the summer: Cherokee Purple, Cherokee Green, and Brimmer.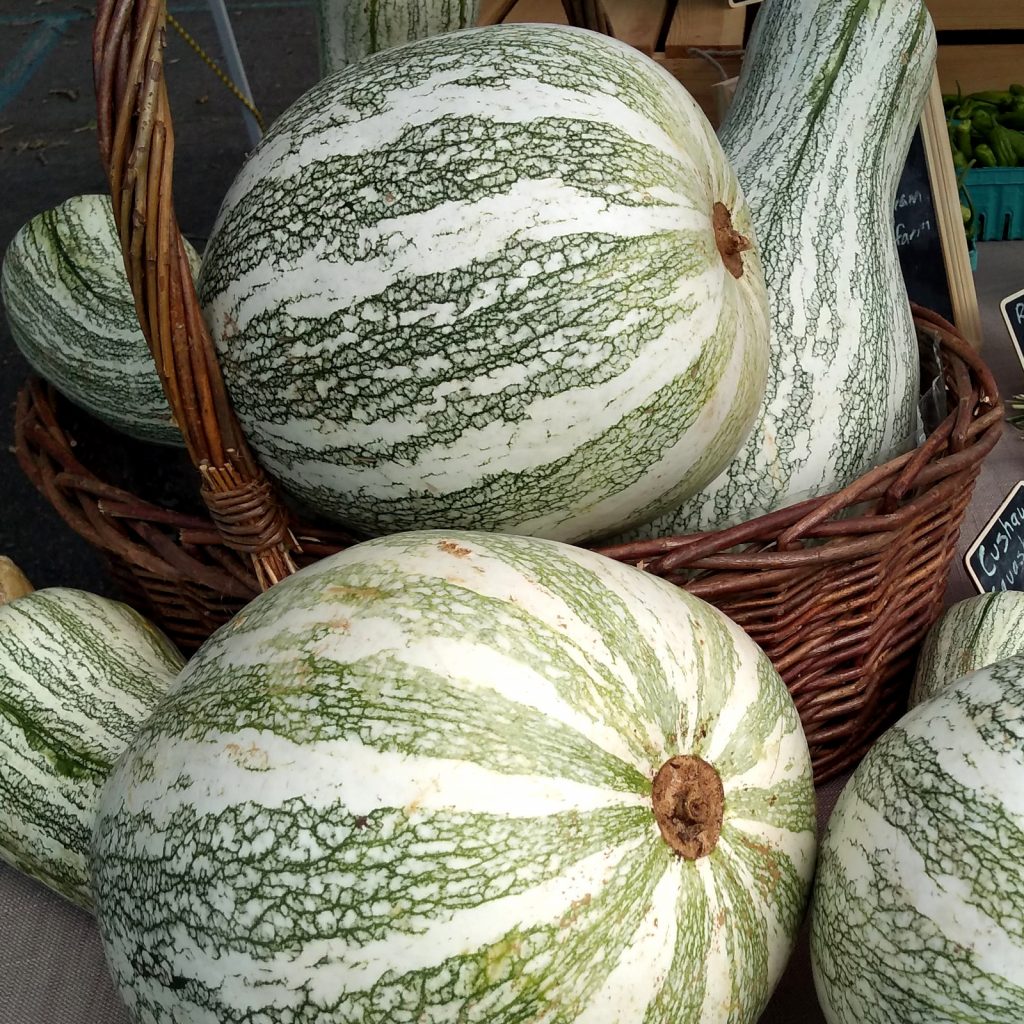 Winter Squash
Multiple types of winter squash including: Cushaw, Spaghetti, Pink Banana, and Blue Hubbard.